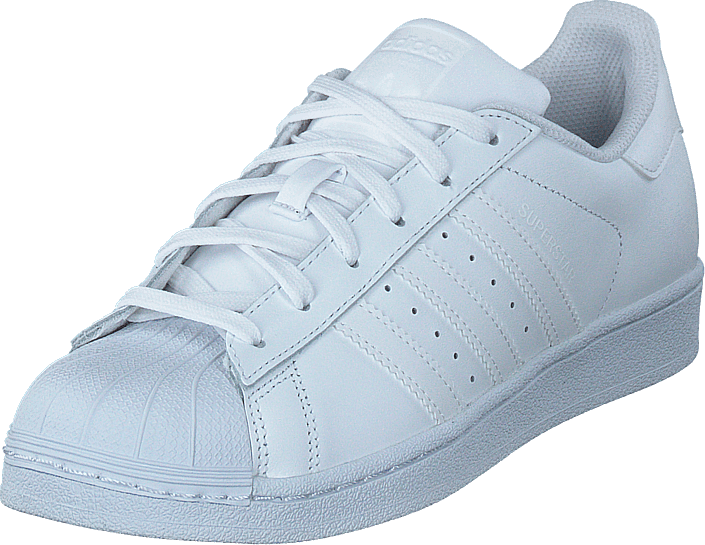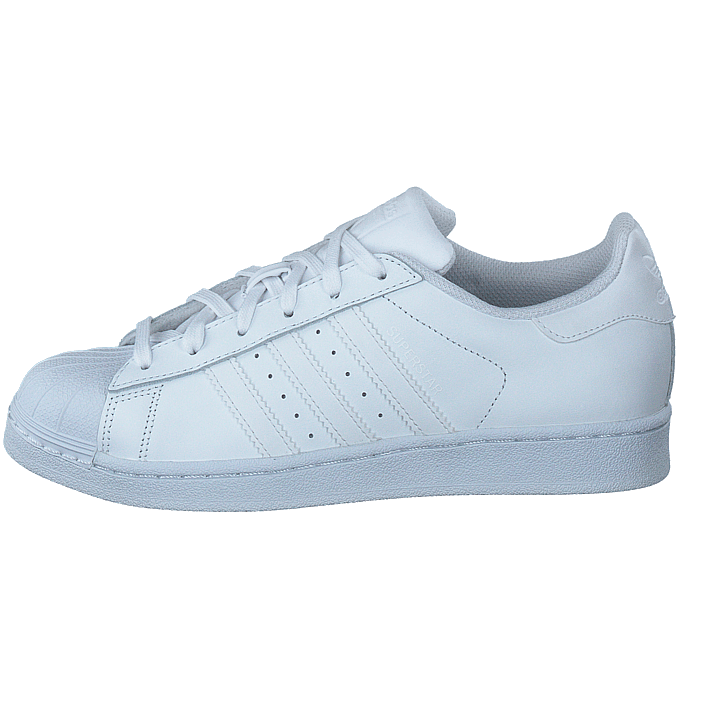 adidas Originals
Superstar Foundation Jr Ftwr White
Størrelseguide
Er på lager og sendes inden for 24 timer

Prisgaranti!

Fri fragt og gratis retur!

180 dages returret!
Produktbeskrivelse
Hvid
Normal
Læder, Tekstil
Gummi
Snørebånd
49653-00
Adidas Originals Superstar Foundation Jr Ftwr White h2>
Adidas Originals er en sportsvirksomhed, der laver trendy sportssko og sneakers, som er et must for både børn og aktive voksne. Grundlæggeren Adi Dassler var en af to brødre, der startede skovirksomhed, men som senere kom op at toppes, gik hvert til sidst og blev hver især giganter inden for skoindustrien. En af dem var Pumas grundlægger og den anden, Adi, skabte giganten Adidas. Logoet er kendt over hele verden, og du behøver ikke at være professionel sportsudøver for at gå i et par Adidas. Faktisk er de også kommet på mode. Dem, der ifører sig i et par helt hvide Adidas Originals Superstar Foundation Ftwr White Jr. til Bell, er naturligvis en person, der har både stil og smag.
God affjedring og stilfuldt design
Den to cm tykke gummisål giver en behagelig, stabil og blød følelse, når du går. Dine fødder får en god modstand når du tager et skridt, og du kan gå langt i dine Adidas Originals Superstar Jr. Foundation Ftwr White uden at blive træt i fødderne. Kombinationen af læder og stof og det markerede tåparti øger holdbarheden og skaber et råt look. Pasformen er normal.
Fashionista med Adidas
Som ung i dag er det vigtigt at være in. Folk vil have det nyeste og de vil gerne have det som de første. Det er også sjovt at turde skabe sin egen stil og med et par Adidas Originals Superstar Jr. Foundation Ftwr White som en base, kan du lvære endnu mere in. Match med løse jeans, stramme jeans, bløde bukser eller shorts. En cool T-shirt med print er ikke helt skidt, og så mangler du bare det sidste touch - en snapback hat!
Hvide sko? Hvor længe kan de så...
Hvide Adidas sko er uovervindelige. Men vi forstår godt at du er lidt bekymret for, hvad der sker, når du bruger dem i et stykke tid, og de begynder at få lidt snavs og støv på sig. Det er ikke så svært at gøre dem rene som det ser ud. Køb kun de gode produkter, så du kan holde din hvide Adidas Originals Superstar Jr. Foundation Ftwr White næsten nye at se på, indtil de begynder at være for gamle. Tag en fugtig klud og tør skoene af for det værste støv. Sæbe og vand kan gøre underværker på læderdelen og til svære pletter kan du købe specialsæbe til læder. Tekstildelen kan friskes op med en dækkende hvis skosværte, hvis det er nødvendigt. Hvis du får mærker på den hvide gummisål kan du tørre den forsigtigt med et almindeligt viskelæder.
Vis mere.
Kommentar
Skriv dit navn/kælenavn så vi ved hvem du er =)
Ups.. Skriv en emailadresse(Bliver aldrig vist uden din tilladelse)